Experiences That Transform Brands Across The Web.
We Use the Right Blend of Tools
Business and website owners love the flexibility they get with our CMS websites.
Our key priorities for our clients revolve around generating unique ideas
We strongly believe that every Web Design project has its own unique vision and goals.
Creative design, digital + TECHNOLOGY to elevate your business.
Content Management System
If you are looking to allow your employees to update your website via an admin area we can provide you with a content management system (CMS). Once the website is complete we would supply training in the admin area as well as any requested documentation. You would be able to login to your admin area on any device that has access to the Internet.
SSL securing the transfer of sensitive data such as credit card or login information between a web browser and a server. Having an SSL certificate enables the data to be encrypted so that it can only be read by the authorised server – even if the encrypted data is intercepted, it is unreadable. Displaying the certificate delivers peace of mind to you and your customers, certifying that yours is a legitimate and secure site.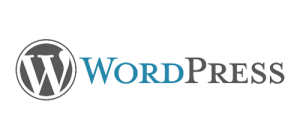 Lotusarts add value to businesses with striking and thoughtful design.
We have a passion for producing distinctive, surprising and memorable graphic design, branding and websites as we believe this integral to the success of any business.
We Conduct Intensive Research
Every individual at Branex holds an extensive amount of on-hand experience which allows us to conduct intensive research and set our business on a fast pace growth process to achieve professional excellence.
We Use the Right Blend of Tools
We use a scientifically aspiring approach to brand design which makes every brand soar over the thresholds of success. To fabricate the perfect brand strategy, we make sure to use a blend of tools and techniques.
Let's work on a project together. Let's Discuss Your Project.
01

Credibly provide access to cross functional content without customized e-tailers.

Technical project

Specifications

02

Credibly promote standards compliant e-services without frictionless.

03

Compellingly orchestrate future-proof applications via market-driven schemas.

Implementation

Final stage

04

Objectively incentivize timely collaboration and idea-sharing with accurate e-markets.